Custom Work
For me this is a collaboration with a client, taking their ideas for a piece of art jewelry and using my metalsmithing art skills as we work together to create a new piece of art jewelry. A piece of jewelry in which my client and I will collaborate on the design, and which will hopefully be worn by many generations of family members. A unique piece that each client has had a hand in creating.
Examples of past projects:
Interested in a Custom Piece?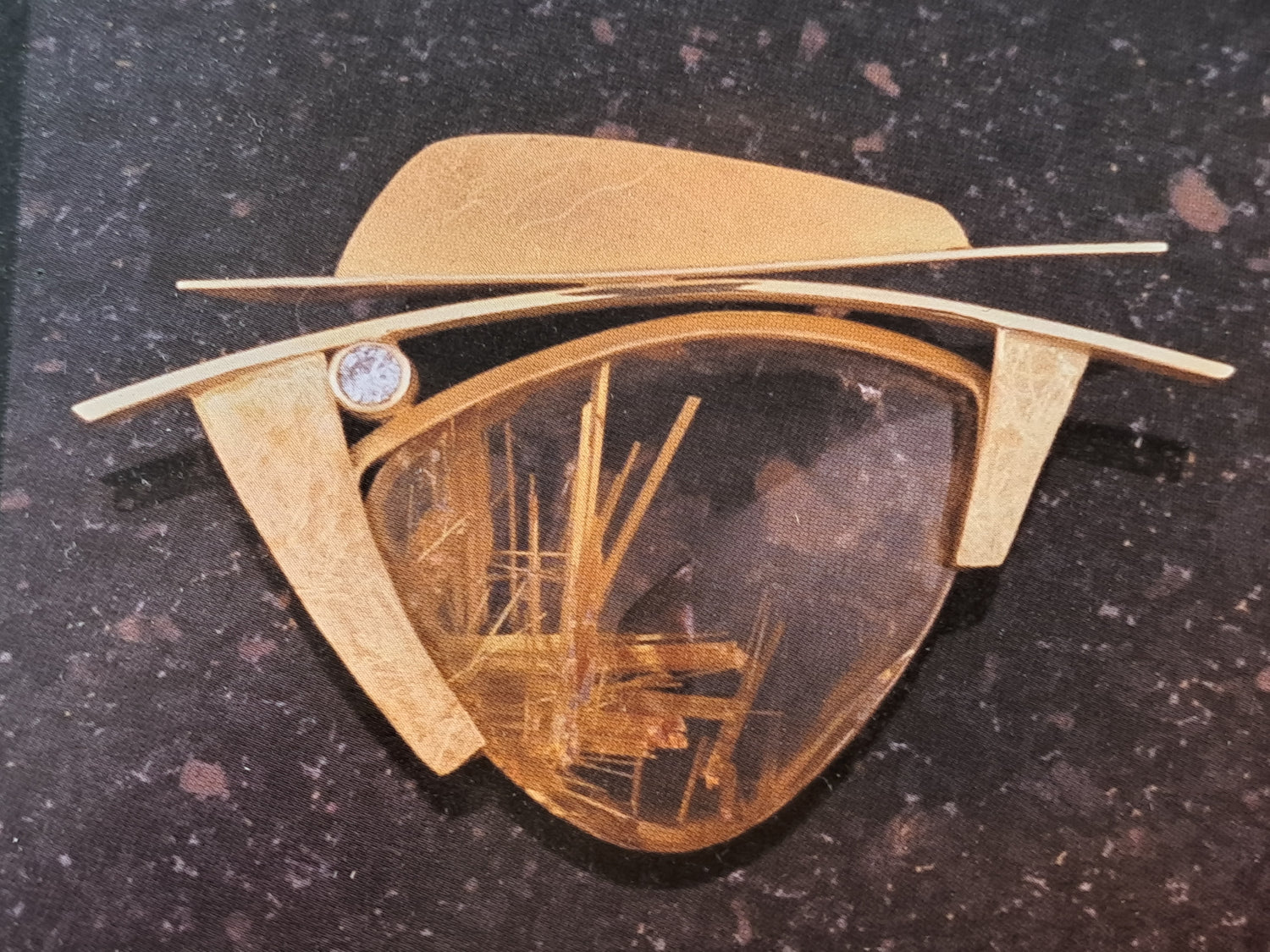 Pin-14K Yellow Gold, Diamond, Rutilated Quartz