Reno Carollo
"Making art is a journey of exploring myself through materials, processes & statements. It is a very self-indulging act and I love the time for me to learn and challenge my understanding of the world around me. I am addicted to the process of making."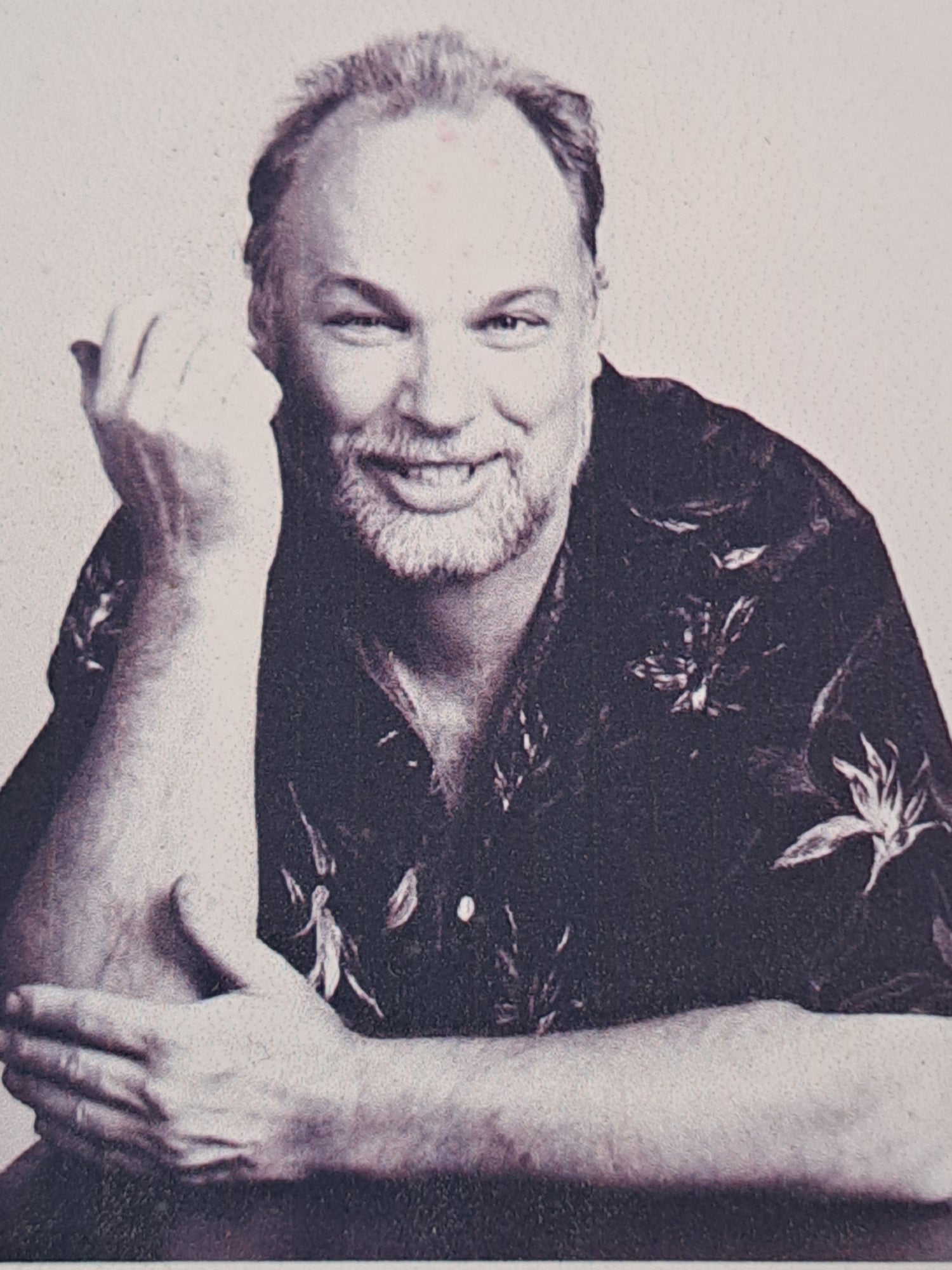 Shows & Galleries
Learn more about what exhibitions and galleries Reno Carollo has taken part in over the years.
Learn more
About Reno
SCULPTOR   |   JEWELER   |   ARTIST
I entered this world in July of 1954, the eldest of three siblings. Both of my parents were teachers and seekers. Mom was a History and English language teacher, and Dad was an Art and Industrial Art teacher. They shared a curiosity about the world, a love of learning and experiencing what this life had to offer. They also shared the joy of wanderlust and travel that filled their curiosity. My father built the first house I lived in. He always had a studio or placemaking area in the house. At a very young age I caught the magic of making bug from him! He was a character and managed to make even the most mundane task an adventure! This was not work but it was fun and I was hooked! Later I would come to recognize how making became greater than I was and gave me purpose. I was fortunate that my early years were very happy and I remember them fondly.
From the ages of 15-28 I had developed Petit Mal Epilepsy, probably a reaction to a medication from an appendicitis operation. This changed my perspective on life and gave me different life skills. Over time, my body healed and I grew out of this physical challenge. The one thing I had that helped me deal with this life change and challenge was the magic of making. It helped center me and had me focus on what I had and could do versus what I lost. I learned how to live an alternative life taking public transportation, not being able to drive, learning how to spend time alone and working on my art. My Dad challenged me to move forward, to make and give back. During this period of my life I went from High School, to College, to marriage, to teaching professionally and becoming a productive citizen. The many things I had were family, good friends and my artwork that helped me get through some rough times.
After teaching in the Denver Public schools for 4 years I decided to open my first art studio at 26 years old. It was 1980 and I left teaching and job security to pursue an art life. There is something to be said about not knowing what you don't know as I just wanted to be an artist living the art life. Building an art business was at the time beyond my skill set. I learned by doing and after some very lean years financially, and many private clients, I was able to make a successful Art Jewelry business. As I grew, I moved to a retail business district in The Old South Gaylord neighborhood and cut my teeth on working with the public creating custom jewelry. I spent 18 years here, learned a lot about myself, my art skills, making jewelry, and the people I did work for. It is a special bond working on art for clients and it makes creating artwork very special. While I worked at the store, I always had an interest in sculpture and kept creating works part time by building small scale models of sculptures. Then I joined a small studio of stone sculptors and participated in carving stone workshops.  At that point the learning, curiosity inspiration that I grew up with got me to push my boundaries, learn more and do more with my art life.

It helped move me to the next phase of my art life as I moved out of the retail store and put both studios together in one place.  I am now able to produce artwork in both disciplines at my studio home. I work to balance producing both jewelry and sculpture daily. I am producing new collections of art jewelry and new works in my sculptures. I have been able to create connections with other artists who have skills to help me realize new creations. Using scanning and 3D printing I can take small 6 inch models that I create in wax, have them scanned and printed to whatever size I would like. This has added a new facet to my sculpture and jewelry making. Over the past 43 years of my art making, I have worked with some very talented and gifted artists. I am grateful for all their counsel, work and help on many of my art projects.
I will continue to seek out other artists, patrons and art lovers to make art for. It is a healthy addiction, one that keeps me invigorated, continually learning, growing and challenging myself. I am fortunate to live this life!
Shows & Galleries
2022

Art Design Consultants - Cincinnati, Ohio
Gallery V Fine Arts - Overland Park, Kansas
Loveland Sculpture in the Park - Loveland, Colorado
Art Santa Fe - Santa Fe, New Mexico
Denver Arts Festival - Denver, Colorado

2021

Art Design Consultants - Cincinnati, Ohio
Gallery V Fine Arts - Overland Park, Kansas
Loveland Sculpture in the Park - Loveland, Colorado

2020

Art Design Consultants - Cincinnati, Ohio
Gallery V Fine Arts - Overland Park, Kansas

2019

Art Design Consultants - Cincinnati, Ohio
Gallery V Fine Arts - Overland Park, Kansas
Sculpture Tucson - Tucson, Arizona
Sculpture at River Market - Little Rock, Arkansas
Denver Arts Festival - Denver, Colorado

2018

The Denver Arts Festival - Denver, Colorado
Art Design Consultants - Cincinnati, Ohio
Gallery V Fine Arts - Overland Park, Kansas

2017

The Denver Arts Festival - Denver, Colorado
Art Design Consultants - Cincinnati, Ohio
Sculpture at River Market - Little Rock, Arkansas
James Ratliff Gallery - Sedona, Arizona